Dena Anderson asked me to write this article for her website, so I thought I would add it here. If anyone would like to add a day in their life, I would love to see it. I think it is helpful and reassuring to see how others handle homeschooling on a day to day basis. Everyone thinks everyone else must be "doing it right", but then they find out that everyone is different and that there is no right or wrong.

********************Update********************
This was written in 2006. Some things have changed and some have remained the same.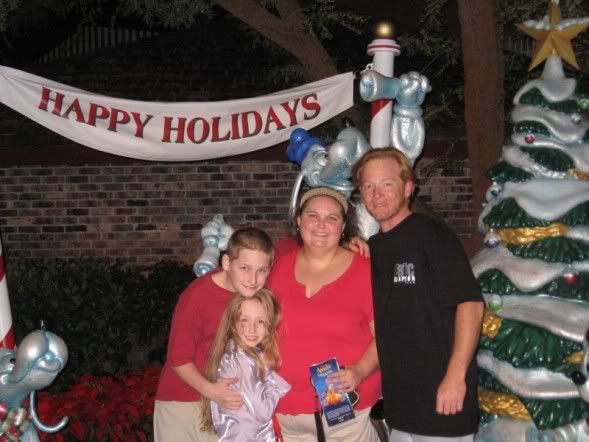 A Day Learning in the
My name is Debbi Spradlin. I have two children, Dalton 13 and Dae 7. When I was asked to write about a day in our lives as homeschoolers, I was totally stumped. Our days are so varied that I could not think of what to write for one day, so what I have decided to do is tell you about the things that we do daily, some of our rules and guidelines, our schooling methods, and then tweak it a little. First off, you should listen to me because I am the perfect homeschooler…….. Can you hold on a minute?…..I'm sorry! I had to roll around in the floor clutching myself and laughing hysterically for a moment. Any minute now my husband's eyes will roll back in place, and my children will get over their shock that their mother could tell such a whopper lie! A perfect homeschooler? What is that? An average homeschooler? Is that possible? There is no perfect, and there is no right or wrong. Homeschooling is different for everyone. I have never met two homeschooling families who are just alike. You have to structure your homeschooling around what works for your family. Here is what works for mine in a nutshell, some of which works great, and some that still needs some work, but for better or worse, here it is:
First of all, I am NOT a morning person. I admire those of you who are. It takes me hours to get fully awake. We get up around 9:00 a.m., and it is our goal to be ready for the day and lessons by 10:00. That means that I would like very much for them to have their rooms straightened, breakfast eaten (if we are not cooking together that morning), teeth and hair brushed, dressed, and stretches/exercises done. Once we are up and running, we try to vary our day out between lessons and chores. My children have certain chores that they do everyday. Just recently they have started getting an allowance for these chores; however, to receive the allowance they have to do their chores without being asked and without ATTITUDE.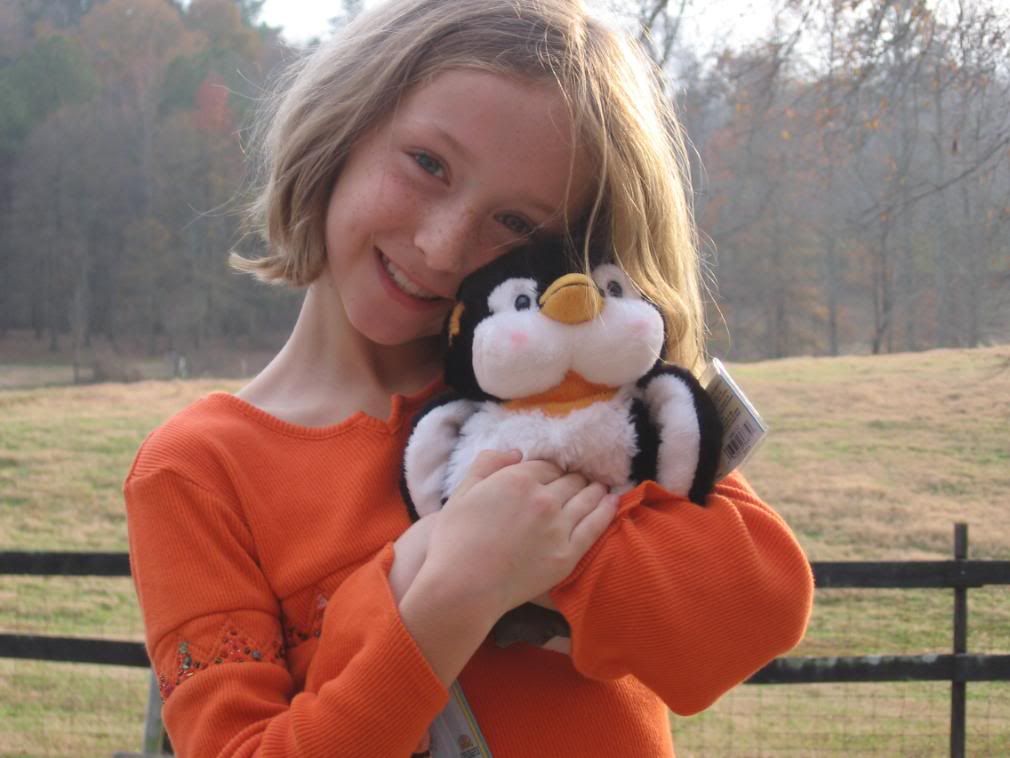 At this point, I need to describe to you that each of my children have totally different learning styles. Dalton is a book learner. He does not really care for manipulatives. He would rather have the book to read. He pretty much has a photographic memory, so we do not do much in the way of seat work. It is a waste of time for him. His time is better spent going on to the next thing. He does Spelling Power, history, science, German, literature/grammar, and Algebra every day. Spelling Power we do together, and the rest he pretty much flies solo. I provide him with the resources for whatever he is studying, and he takes it from there. When I say resources, I mean we will check out movies and books from the library, relevant magazines, T.V. shows, field trips, websites, and whatever is interesting in that subject. We do not use a curriculum in anything but Spelling and Math. We have also just started on speed-reading. His German he does on line with Rosetta Stone. Algebra I usually end up helping him with but only if he really needs me to. I will not help him until he has at least tried to do it on his own. I also like for him to do at least one lesson on the computer so that he can practice his word processing and typing skills. During all of this, he accomplishes his chores. My reasoning behind this is that he cannot really sit still for that long, so this allows him to get things accomplished and still have some activity in between. For instance, he would read for science, go wash a load of clothes, do Rosetta Stone on line, take out the garbage, sit down with Algebra, wash a load of clothes, read for history, put up dishes, maybe play a game on-line for English, etc… That way he is not doing reading, reading, reading or seat work, seat work, seat work. It is varied. (2013 update - Dalton graduated from high school in 2011 as the Everest Academy Valedictorian. He scored a 28 on his ACT and just finished his first year at UAB. He was awarded a scholarship at UAB and participated in the UAB Honors Program and the UAB USGA - Under Graduate Student Government Association where he was elected as a Senator for the College of Arts and Sciences).
That being said, Dae is totally a hands-on learner. She can wear me out sometimes, but we have a blast. She does very little bookwork. Most of her work is games, manipulatives, reading out loud, skip counting while jump roping, hula hooping, or dancing, flash cards and playing a grammar game on-line, etc… We have a deal concerning handwriting. She does not have to do a writing lesson as long as she maintains good, neat, clean handwriting. That being said, her handwriting is beautiful because she hates doing the lessons. We do lots of crafts, e-mailing, pen pals, cooking, playing store, and post cards. We have games for almost every subject. She likes flash cards, The Math Game, Carmen Sandiego, Reader Rabbit, and tons of on-line games. As with Dalton, I try to vary her active time, chore time, and her be still time. We are going to try our hand at Notebooking this year also.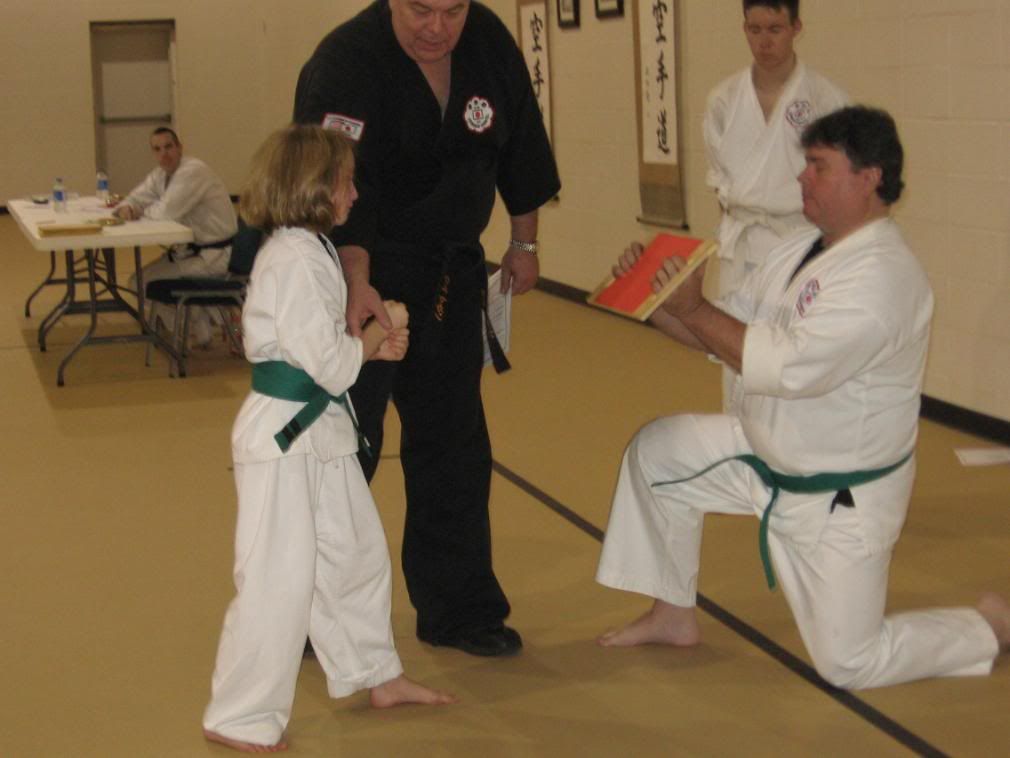 The optimal choice, of course, is when I can find something that both kids can do at the same time. I have found several games for history, spelling, math, grammar, and science that have multiple skill levels on them so that they can play together. I also try to do the same subject in history and science so that we are doing some of it together for the interaction. Of course, Dalton will go more in depth. We also try to watch movie series together that are history relevant such as "Roots", "Into the West", and "North and South". Yes, these are fictional movies, but they are definitely relevant and certainly stick more in their minds than a dried up old documentary ever would. After we are through watching the fictional version, we will generally look up the facts on-line and compare them.
The kids are not allowed to play "the game" or watch junk T.V. until after 5:00 p.m. This is not the most favored rule of the house, but they have gotten used to it and do not say too much about it anymore. They each get one hour a day of game time (X-Box or Play Station). That's it. If they want to watch T.V. or play on the computer before 5:00, it has to be from certain educational channels or be educational websites. What has come from this is that even after 5:00, they usually will watch something from those same channels or play something from those same websites. In addition, after 5:00 they generally are too busy to watch T.V. anyway. They usually want to help cook, eat, and clean up afterwards. Two days a week they have Yoshukai. We also spend lots of time outside. After all that, they have to have time to wind down, shower, get ready for bed, do their stretches/exercises, brush teeth, and then we always get in bed around 9:00 and read.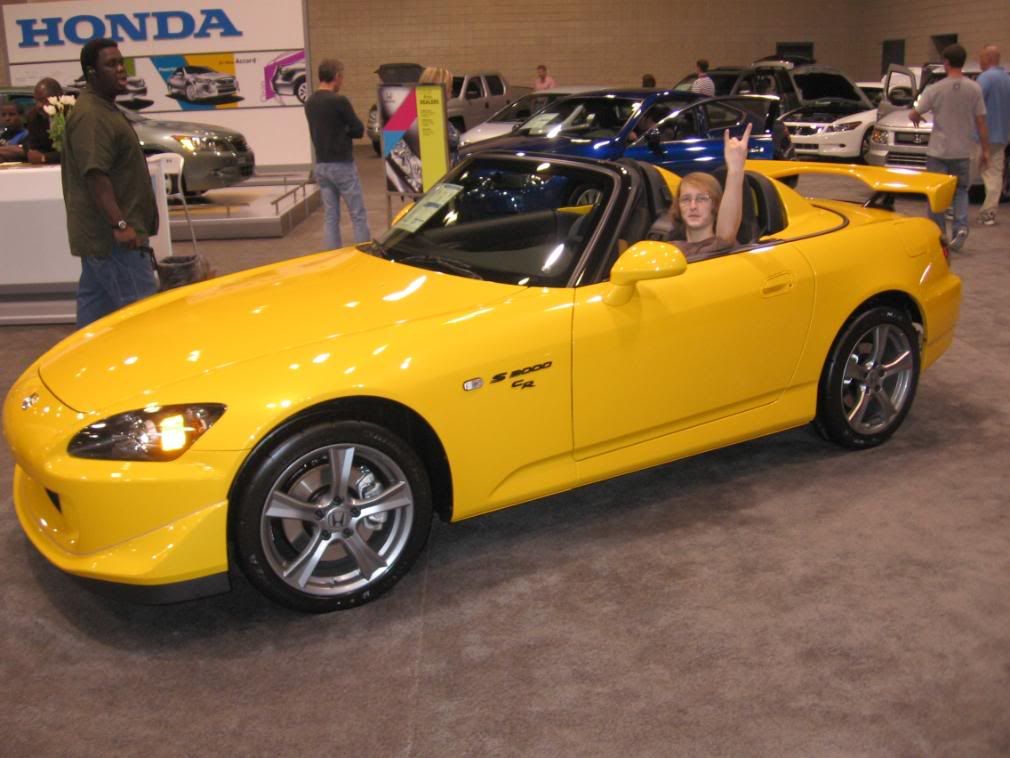 Dae and I lay down together every night. She will read me a couple of books or a couple of chapters if she is reading a chapter book. This is something she started on her own and without any nagging. Then I read to her from something like "Chronicles of Narnia". Then she is off to sleep around 10:00, and I go back to my office or whatever I am busy doing. Dalton reads on his own until around 11:00. Occasionally if we are doing some sort of extra study, we will all read together at night. I like this as I can get Dalton to read aloud, and I can monitor if he is pronouncing the more advanced words correctly. (2013 update - Now with youngest being 14, I really miss reading at night.)
That is pretty much the things we do every day, but more often than not, our days are fairly diverse. We go on lots of field trips. We spend a lot of time at the McWane Center. We visit the library about twice a week. We have park day every other week, and now we have Teen Scene twice a month. We also volunteer at Alabama Head Injury. We spend a lot of time outdoors doing nature studies. We are currently doing the post card project and working our way through a book of science experiments.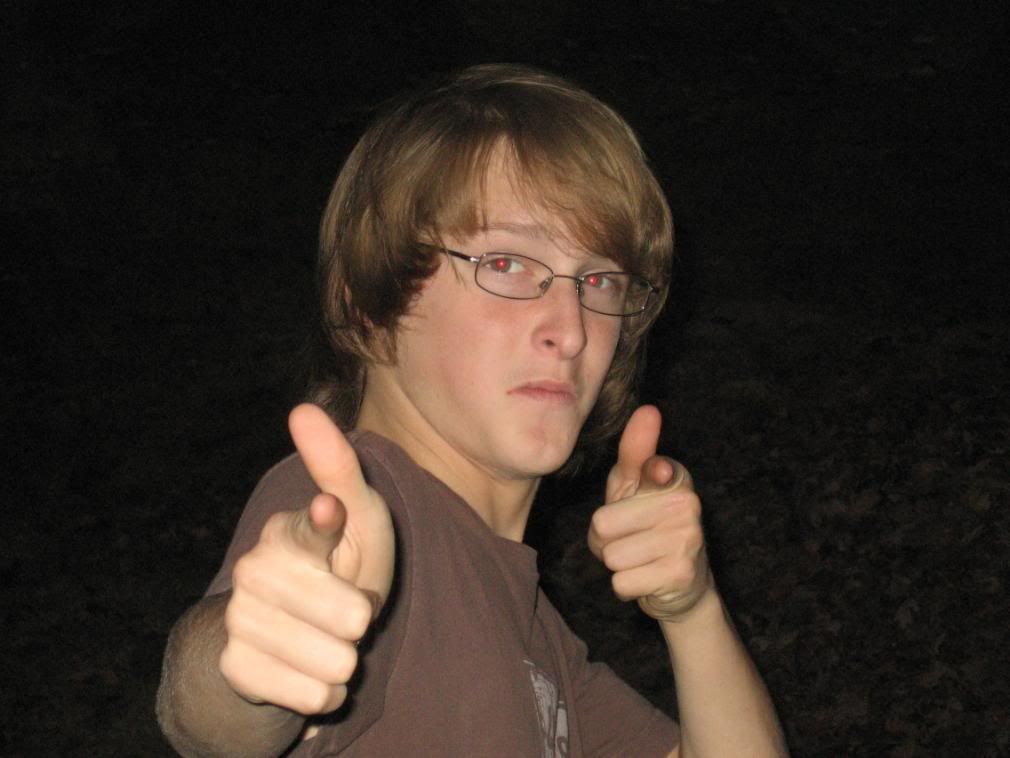 I have had several people ask me where we "do school". Do we have a classroom? Yes and no. I have an office that has two computers, bookshelves, a desk, etc… They do their computer work in there. In my hallway, which is viewable from my kitchen, I have another workstation with a dry erase board and bulletin boards. We "do school" everywhere. Learning is about life. We work at the kitchen table. We work in the living room. As I said before, we lie in bed and read at night. We skip count driving down the road, and I am not opposed whatsoever to taking a picnic lunch to the park and doing lessons. We might listen to Mozart or Celtic music while we are eating breakfast, and I have an art screensaver on one computer and a parts of speech screensaver on the other. In the spring, we spend lots of time in the woods learning about nature.
My wish for my kids is that they will be life-long learners. I don't pretend to know everything and do not feel guilty when I do not. I have heard too many new homeschooling moms so afraid that they will not be able to teach their kids. My favorite line is, "I don't know. Let's go look it up." I don't want to hand my children knowledge on a silver platter. What I do want is to teach them how to teach themselves. I want them to be comfortable and knowledgeable enough with as many resources as possible so that they can find the answers to whatever they need to know. Once your child is capable of comprehensive reading, they can just about teach themselves anything. It is my responsibility to see that they have those skills and those resources. Learning is our way of life.