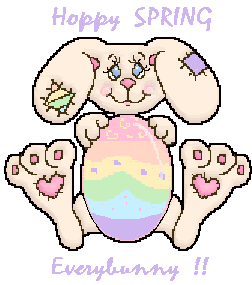 March 31, 2008


Hi Gang!

We are gearing up to leave for Dauphin Island in the morning. I am very excited. I think this is going to be an awesome trip. Among the many activities we will be participating in, we will be going seining, taking a hike through a salt water marsh, collecting plankton specimens for testing, dissecting a squid, and visiting Indian mounds and Ft. Gaines. We will also have time at night to go walking on the beach, night seining, and crab catching. It is going to be great!

Let me give my reviews of "John Adams" and "Schindler's List". Fist of all, we watched the first two episodes of "John Adams". I thought they were excellent. I will forewarn those that have not seen it that in the first episode there is a gentleman that is tarred, and they remove all of his clothing and show brief frontal nudity. There is also violence and profanity used, but all in the vein of reenacting history. I learned much that I did not realize about the Boston Massacre and other events. "Schindler's List" is NOT for the young or the faint of heart. It is heart wrenching and very graphic. There were a couple of brief "love" scenes, profanity, and MUCH violence. Dae did not watch "Schindler's List", and it will be a LONG time before I will allow her to. I do think that it has a place for older children in studying World War II / Holocaust, but it does no sugarcoat it at all.





I was looking back at the Easter pictures today and realized that I did not post what the kids got for Easter. Dalton requested "I Am Legend", the movie, and a pack of white t-shirts for his karate uniform. Dae, who did not request anything, got a basket full of crafts. She got some pretty new multi-colored crochet yarn, 2 new crochet needles, an embroidery kit, latch hook kit, some purse handles, a 10 pack of earrings, and some silly soap. She was very happy. Of course I now get to revisit embroidery and latch hooking, neither of which have I done in years. She does so love her crafts.

I spoke with a counselor at Bevill State Community College today. Dae wants to take a cake decorating class that they are offering over the summer. I am happy to say that they are going to allow her to take it. It will be on Mondays for about 5 weeks. She is very excited. We also talked about allowing Dalton to dual enroll for his maths. They had originally told me that he could not take math or English, but after our conversation today, they have said that if I will sign a statement showing that he has taken all of the pre-requisites, that they will allow him to take any class that he can COMPASS into. This is very good news for us because as much as he has struggled with Algebra, I do not want him to have a year break in between taking it in college. This way he can go ahead and get it over with.

Dae and I have been concentrating on using the free Women's History mini site that Brain Pop has been offering this month. You can find it here. We have been listening to one or two a day, and I have noticed Dalton listening in as well. Dalton, Dae, and I have all been polishing up on our vocabulary on http://www.freerice.com/index.php
.
It's really fun to try to figure out the meaning of the word by breaking it down to it's root and applying to another word. We have really done quite well.

Dalton and I watched "Schindler's List" this week. This movie is definitely not for the young or the faint of heart. First off, there are a couple of "love" scenes with brief nudity and profane language. Put that aside, and the movie is just heart wrenching. I cried at the end and came very close several other times. It is such an intense movie that at times I had to occupy myself doing other things because I just could not focus all of my attention. There are many gruesome scenes showing much violence and brutality. Why would I let my 15-year-old watch this? Because I don't believe in sugar coating what really happened. I don't believe that any movie could do the inhumanity of the Holocaust justice. We discussed this movie as we went along, and I hope that this will help him understand what many have gone through for the lives that they live today and find compassion in his heart for all of those around him.

Monday we leave for Dauphin Island. I am very excited. I can't wait to go seining and to tromp through the salt water marsh. We will be gone for five wonderful days. I will try to post about the trip while we are there if they have WiFi. If not, I will post when I get home.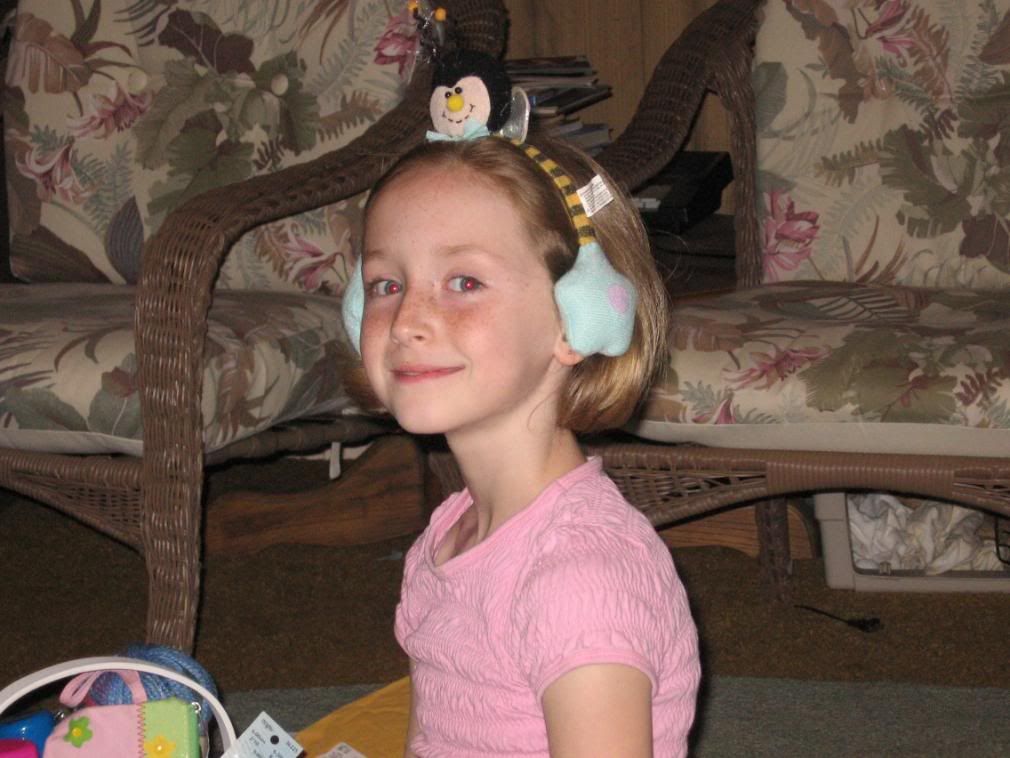 Hi Gang!


Wow! This was a huge week! We had Easter, St. Patrick's Day, and Spring Break for the Public Schoolers. Was everyone else as busy as we were? Monday we had the Teen Scene Easter Egg Hunt, Wednesday the American Girl Civil Rights Institute field trip, Friday the Everest Academy Easter Egg Hunt, Tuesday and Thursday Yoshukai, Saturday Easter mass at a friend's church, and of course Easter Sunday. Like I said, it was a busy busy week.
We had a great time at the Teen Scene Easter Egg Hunt. Dena Anderson, the hostess, did a wonderful job coordinating this event. We had a ton of teens and their families show up. We spent the day at Oak Mountain just hanging out, hiking, sticking our toes in the water, eating, and hunting eggs. We gave out a ton of prizes including crowning Autumn Slage as Queen, Dalton Spradlin as King, Sawyer Bidwell as Prince, and beautiful Brianna McAnnally as Princess. It was a gorgeous day. Our next Teen Scene is a camping trip in April at Tannehill Park. For more information on Teen Scene, please visit here. Please look here for a photo show of the Teen Scene Easter Egg Hunt. Just scroll over the pictures to get a better look at each one.
The American Girl field trip to the Civil Rights Museum in celebration of Addy was very enlightening. I had never been and did not know what to expect. I thought everything was presented in a very straight forward and elegant manner. I really did learn a lot, remember a lot that had been put aside, and some things were put in a new light for me. I most pointedly learned quite a bit that I did not know about Martin Luther King. I brought home a copy of his letter that he wrote from the Birmingham jail cell, which was quite poignant. Dae did not seem disturbed by what she saw, but there was one little girl who got very upset and eventually had to side step some of the displays. After the tour of the Civil Rights Institute, we ate a picnic in the Kelley Ingram Park which is quite nice. Our next American Girl meeting will be in Fultondale at Black Creek Park. For more information on the American Girl Club, please look here. ********Update********Several days after this trip, Dae and I were reading one of the Addy books, and Addy's father was talking about how freedom is not really freedom because they still had to eat and shop in separate stores, and I asked Dae if she knew what that was called, and she said just as plain as could be "segregation". Yes, folks! Learning that sticks!
Last, but certainly not least, we had the Everest Academy Easter Egg Hunt at Celebration Park in Gardendale. I don't know how many showed up, but we filled up the whole park. I would estimate at least 100 homeschoolers were in attendance. We had an awesome time. It was simply a gorgeous day. Thanks very much to Deirdre Aycock who brought a ton of free curriculum, games, books, etc. to give away. The kids played for a good 4 hours, ate, Easter Egg Hunt, and just some really good fellowship. I enjoyed meeting so many of you and getting to see some of you that I have not seen in a while. We were discussing having our park day at this park. If we did change to this park, how many of you would start coming? If it is a significant difference, we will make the change. By the way, I brought home with me a red serving spoon and a purple M.U.D.D. jacket. Anybody? Please look here for pictures of the Easter Egg Hunt.


Next week will not be nearly as busy, in fact, I think I can already hear crickets... Most notably, we will be getting ready for our Dauphin Island Sea Lab trip. We will probably do some activities for that and get packed. We are also going to take some time to watch the new "John Adams" HBO mini series that is reputably quite good. Dae will continue reading the Addy series, which she is just loving. We are also going to be looking into the Alys software for creating games. Dalton and David will probably start watching "Schindler's List" tomorrow, and that will wrap up Dalton's study of World War II. He has requested to move on to the Korean War, which not surprisingly, there is not a whole lot of quality resources out there for the "forgotten war", but you know me, I will keep digging until I come up with something.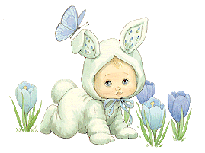 March 16, 2008

Happy St. Patrick's Day! Most people think of St. Patrick's Day as a day to wear green, go to a parade, kissing the Blarney stone, magical leprechauns and their pots of gold, four leaf clovers, etc. While all of these things do have a place, there is a deeper meaning behind St. Patrick's Day. My children have an Irish heritage, so we have done pretty extensive research of St. Patrick's Day over the years. Dae and I have a lapbook that we started last year that I need to drag out. Every year, we generally go to the parade, do activities, attend a Celtic concert, watch a historical program, wear green ect. Here is a link where you can learn about the true St. Patrick.
Does anyone out there have a good acoustic guitar they would like to sale, trade, or give away? Dalton really wants to learn, but his dad made the comment that the one we have has "sentimental value", and now Dalton won't touch it for fear of messing it up. We went to a couple of shops and even to a couple of pawn shops but did not find anything in our budget. Thanks in advance!
We went to OmegaCon Saturday, and for those of you who do not know, it is a SciFi and fantasy convention. We have never been to one before, and all I really envisioned was really weird stuff. We had a blast. Yes, there were some strange folks walking around in really strange costumes, but it was all in good fun and a really good convention. There were several "tracks" there. The ones I can think of off hand are: music, Anime, board gaming, console gaming, literature, Authors, hard science, Star Wars, Harry Potter, art, etc. I went to two lectures that were very interesting. One was on publishing using a publishing house versus self publishing versus E-books. The other lecture I went to was a hard science track that was about 0 gravity space travel and specifics about what the astronauts encounter. I met an astronaut and several published New York Times Best Seller authors while I was there. It was very interesting. We also attended a concert by a band called Coyote Run, which is an alternative Celtic band, that was just excellent. I believe they played every instrument ever made. There were also Celtic dancers performing. I would really suggest attending this if you or your child are serious about writing. There were several lectures that I did not get to attend that looked very interesting including blogging, creating a character, continuity in theme, etc. This is the first OmegaCon they have done in Birmingham but are already planning the one for next year. Maybe I will see you there.



March 10, 2008
Hi Gang!
We had an absolute blast in Gatlinburg. It was gorgeous. We went looking for snow, and boy did we find it. We played in foot deep snow in 70 degree weather. The kids got to make a snowman, had a snowball fight, went snow tubing, etc... We found several different kinds of lichens, deciduous versus evergreen trees, played in the creek, had picnics, and just generally enjoyed the outdoors. Some people have asked me in the past should they "count" vacations towards their education. I can't speak for all families, but I would say absolutely. While we were there not only did we do the above activities but we discussed things like snow melting and flowing into the creeks, watched pioneer biographies, talked about Native Americans, discussed eminent domain, watched folk artists, discussed timeshares and financing, talked about erosion, and more topics than I can remember. We did math on the way home. It went a little something like this: We knew we were getting off of the highway at Exit 123. We are at mile marker 268, so how many miles until we get to Exit 123? Our house is 9 miles from E123. What is the total miles to our house? We are going XX mph, so how long will it take to drive that far? It is 00:00, so what time will it be when we get home? This was all in game format, and Dae did it all the way home. It was an awesome trip but way too short. I think we are going to try to go back in the fall.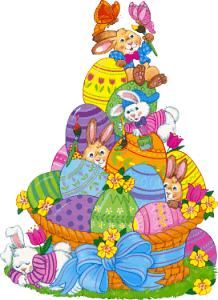 March 3, 2008

We are in Gatlinburg and having a great time! We got here around 5:00 this evening. It is around 3:00 a.m. right now. I cannot sleep at all. We had a nice ride up with beautiful scenery. We drove through part of The Gatlinburg National Park right at dusk and pulled off a couple of times to look at the scenery and view of the city. It is absolutely beautiful. You can see the snow on the mountain peeks. We also went walking around this evening and visited a candy making shop, woodworking shop, and Guiness Book of World Records. Dalton has always been into the GBWR. We saw the world's tallest man, world's tallest woman, shortest woman, a really good display on different war eras, Elvis Presley's boat, and tons more. I will post pictures next week.
We have plans to drive up into the mountains tomorrow and go hiking. At some point, we want to go to Ripley's Believe It Or Not Aquarium, the indoor skydiving shop, ride the trolley, and visit the Arts & Crafts Community. I am also going to try to visit The Apple Barn while we are here. Yum!! We are having a blast, and the weather is supposed to be beautiful.
The internet here is super slow, so I am scared to post too much in case it will not save it correctly. I will post more on the blog when I get back on Wednesday.