ANC Paddling Photo Contest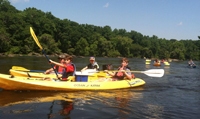 We want to see your kayak or canoe skills in action this August!

Take your best shot, and post it on our Facebook page.

Click here to post photo.
Deadline for submissions is August 31. The ANC staff will announce the winner September 1 on our Facebook page, and the winner will receive a free Family Club Pass to the ANC!