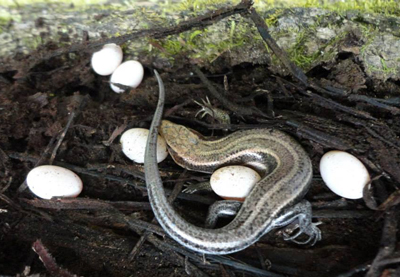 Wild About Nature at the Alabama Nature Center in Millbrook
Wednesdays for Homeschoolers
Join us twice a month this fall for nature-infused programming that will compliment your homeschool curriculum. Program times are 1:30 to 3:30 pm.
Alabama Wildlife Federation
Mon - Fri:
8 am - 6 pm
3050 Lanark Road
Millbrook, AL 36054
August 7 | Reptile Rendezvous
Discover how many snakes, turtles and lizards call Alabama home.
August 21 | Amphibian Adventure
Search for frogs and salamanders in the ponds and streams of the ANC.
September 11 | Water World
Learn how to sample streams and ponds to test for water quality, then enjoy a refreshing splash down Still Creek.
September 25 | Pond Life
Search the Bullfrog Pond for insects, fish and other aquatic life then get ready to test your paddling skills while canoeing around the pond.
October 9 |
Spider Sense
See how many spiders call the ANC home during a search along the ANC trails.
October 23 | Birds of a Feather
Get ready for the fall migration of birds on their way to the tropics.
November 6 | Color Wars
See how many fall colors you can find while identifying trees along Hilltop Pass trail.
November 20 | Goods from the Woods
Learn how animals in Alabama prepare for the upcoming winter.

Cost for all 8 sessions is $40 per child. Minimum program attendance is 30 students per session. Registration deadline is August 1.

Please e-mail Rebecca Bearden at rbearden@alabamawildlife.org for details.